* Organizational Meet & Greet *
Thursday July 16 @ 6:30-8:30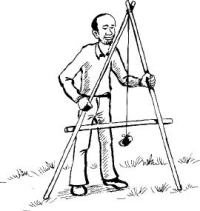 Come get to know and play with your fellow Delaware County Permaculture, Rocket Stove, Aquaponics and Surveying Food Security enthusiasts.
We will go round so each can do a brief intro – who are you, why are you here, what do you hope to take a way from this meeting? We can review a some basic Permaculture Principle and how ethics inform project design decisions and development. We can do a couple exercises and then decide what the group wants to do next month. If there are several ideas, we can make meeting agenda items and presentation ideas for several months.
Why are we here? What attracted you about the group enough to signup? How shall we proceed?
I have ideas for several classes and work parties. What do You want?
What special skills do you have you wish to share with others? What do you want to learn?
We will meet at Yemana's lovely hilltop retreat paradise in East Meredith, between Delhi & Oneonta.
Please come to our first Organizational Meet and Greeting.